How to set up the GoPro mounting equipment
Mounting the GoPro Camera in Your Vehicle.
To mount your GoPro in your car:
Use the suction cup to attach the mount to your windshield, dashboard, or console.

Bend and twist the arm ("Gooseneck") so that the camera is pointed at your vehicle's system.

The part where the camera attaches to the Gooseneck is the bottom, so it should be pointed down (making the camera right-side up).

Check the view in the GoPro app to make sure your video is clear and the full screen of your automotive system is visible.

Try out a couple common driving motions to make sure your view and movements are not obstructed. Move the mount to a safer location if needed.
Adjusting the mount
We ship the camera attached to three 'Gooseneck' mounts and one 'Suction Cup' mount. Depending on your car's design, you may need to remove one of the Goosenecks to make it shorter. To do this, follow the steps below. You can do the same for any of the connections if they need to be adjusted.
Squeeze the ends of one of the connections: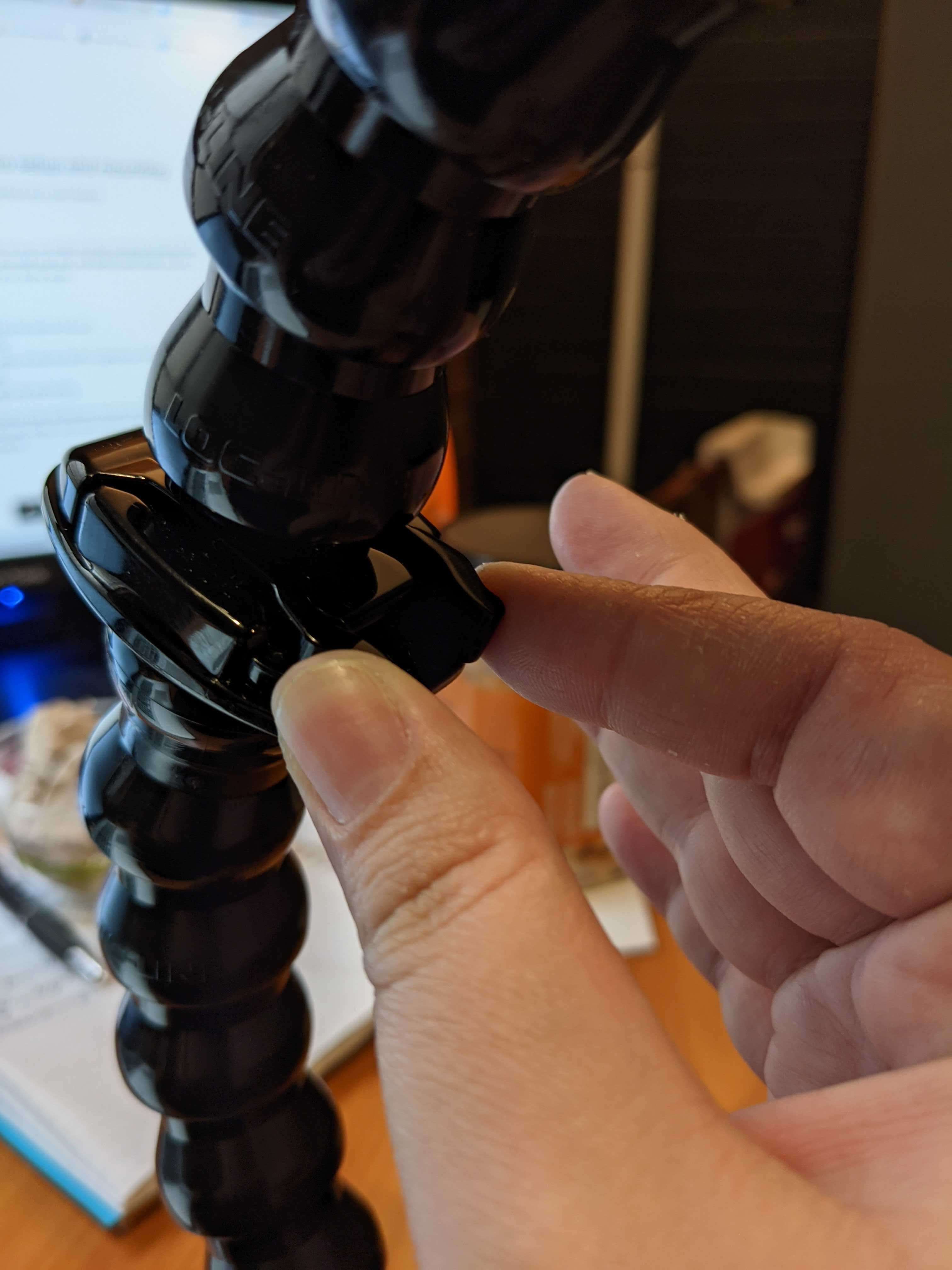 Slide it back: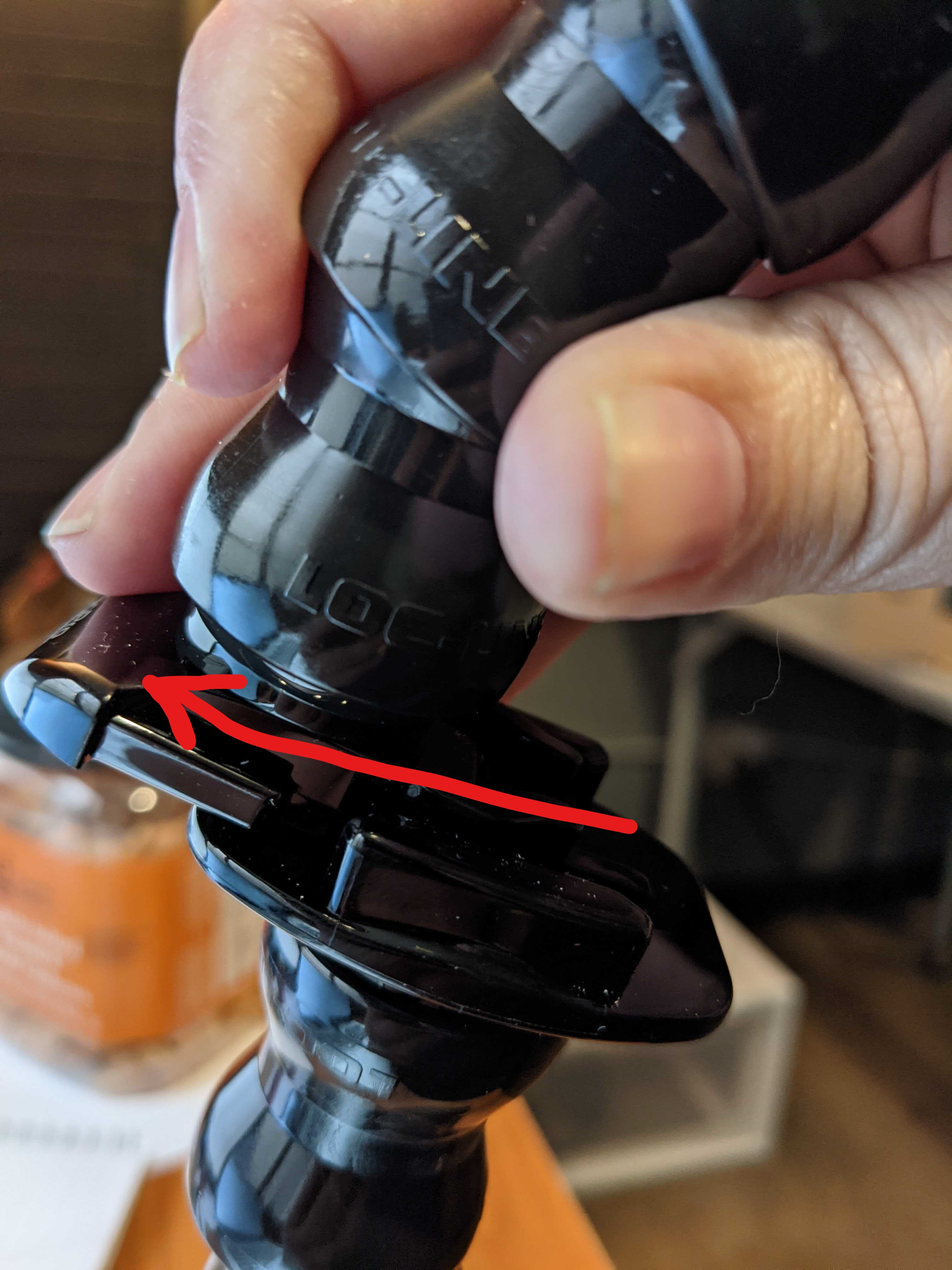 And remove!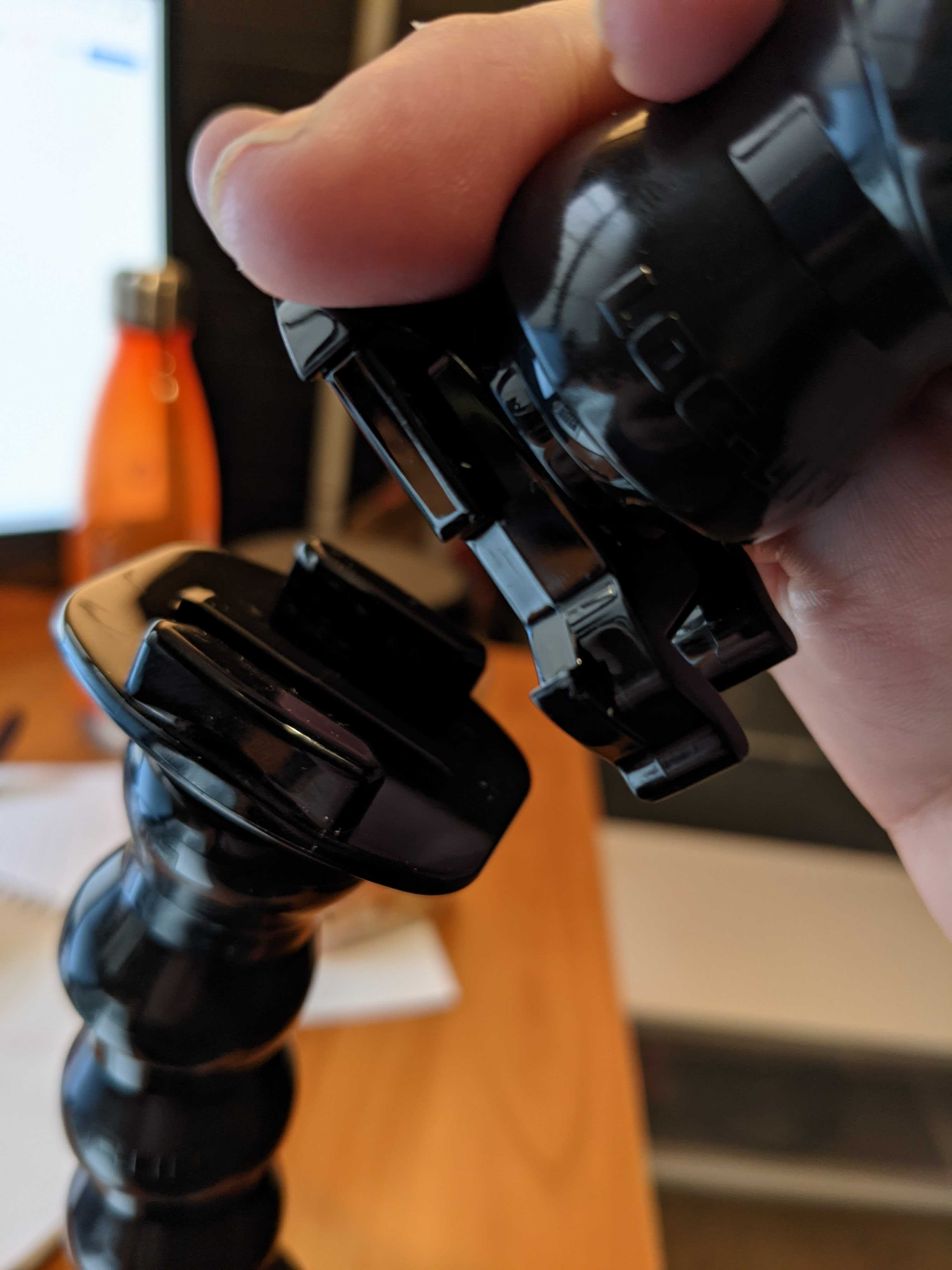 To attach or remove your suction cup from a surface:
To attach, start by putting the suction cup firmly on a smooth surface: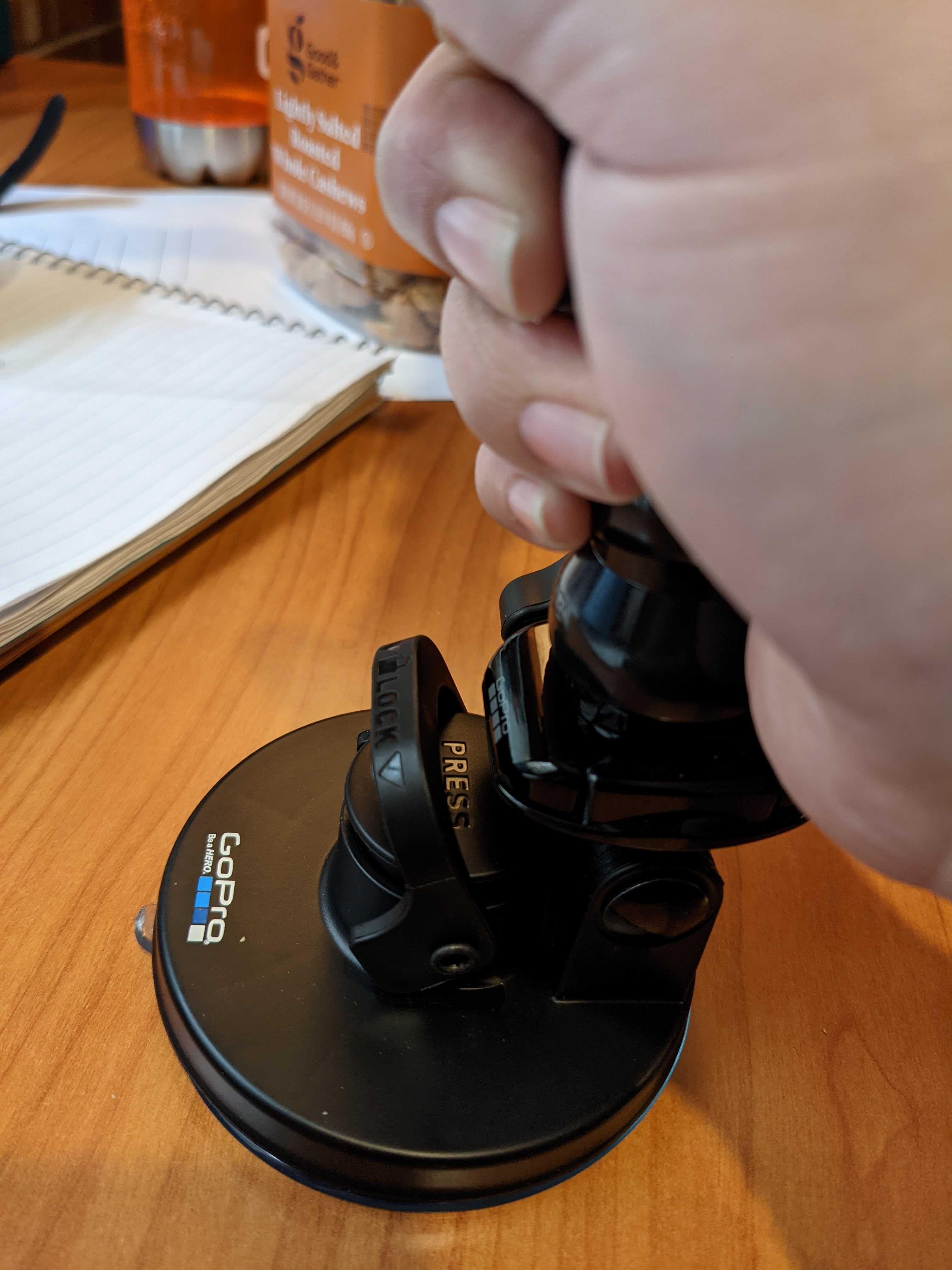 Press the button that says "Press":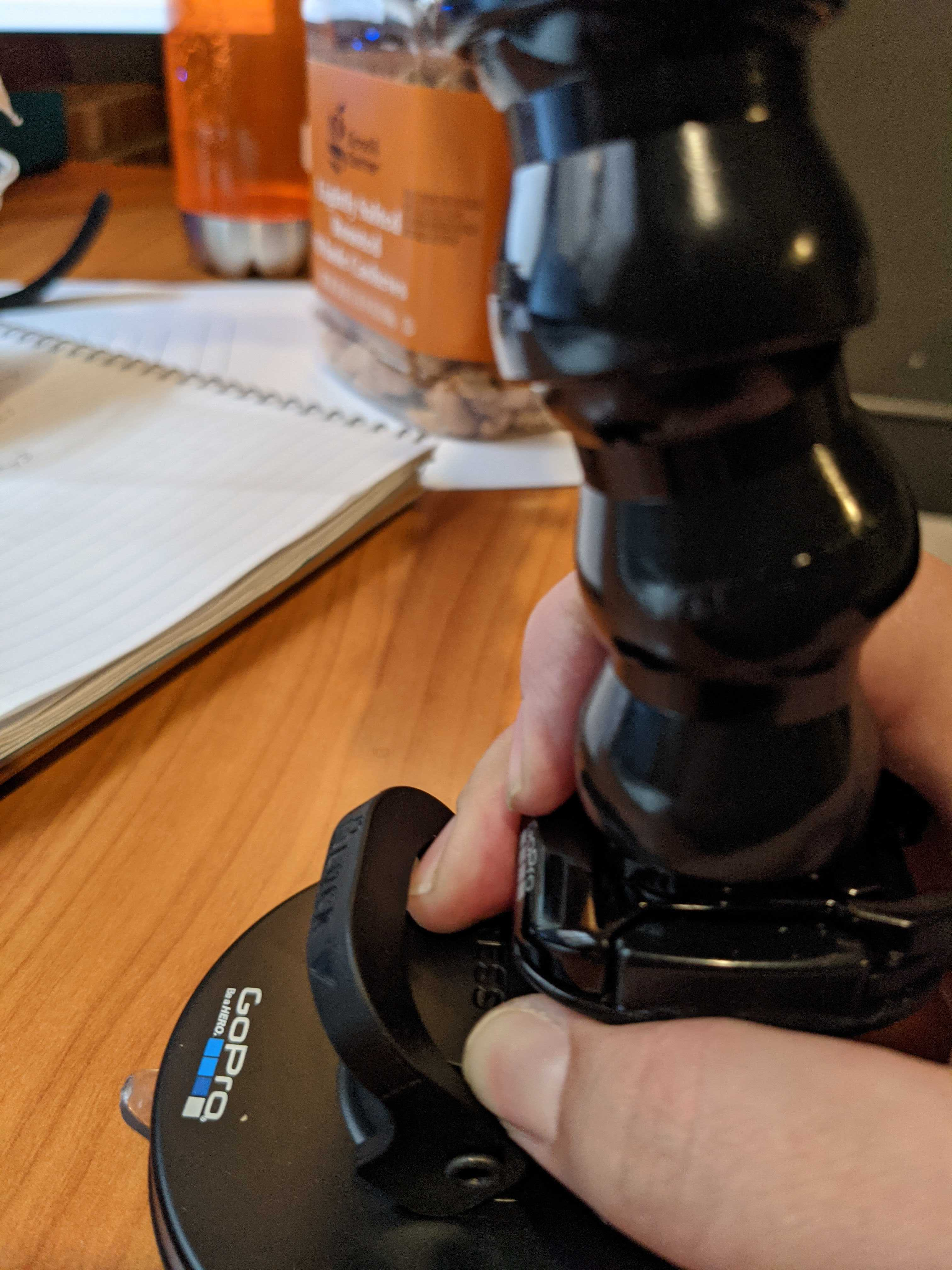 Push the lever down, and you're done! The suction cup should be firmly attached!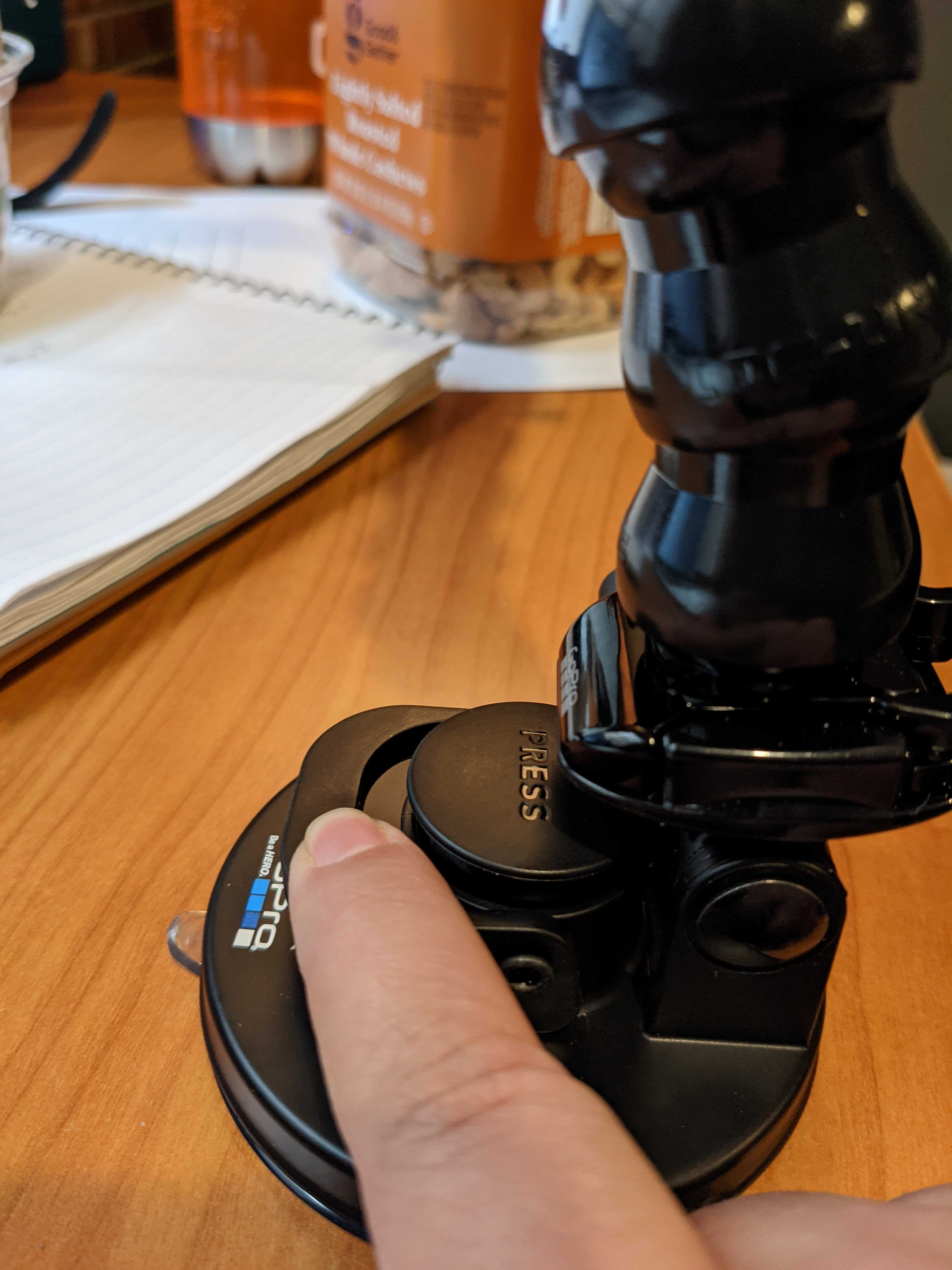 To remove the suction so you can move your mount or take it inside, just flip the lever up: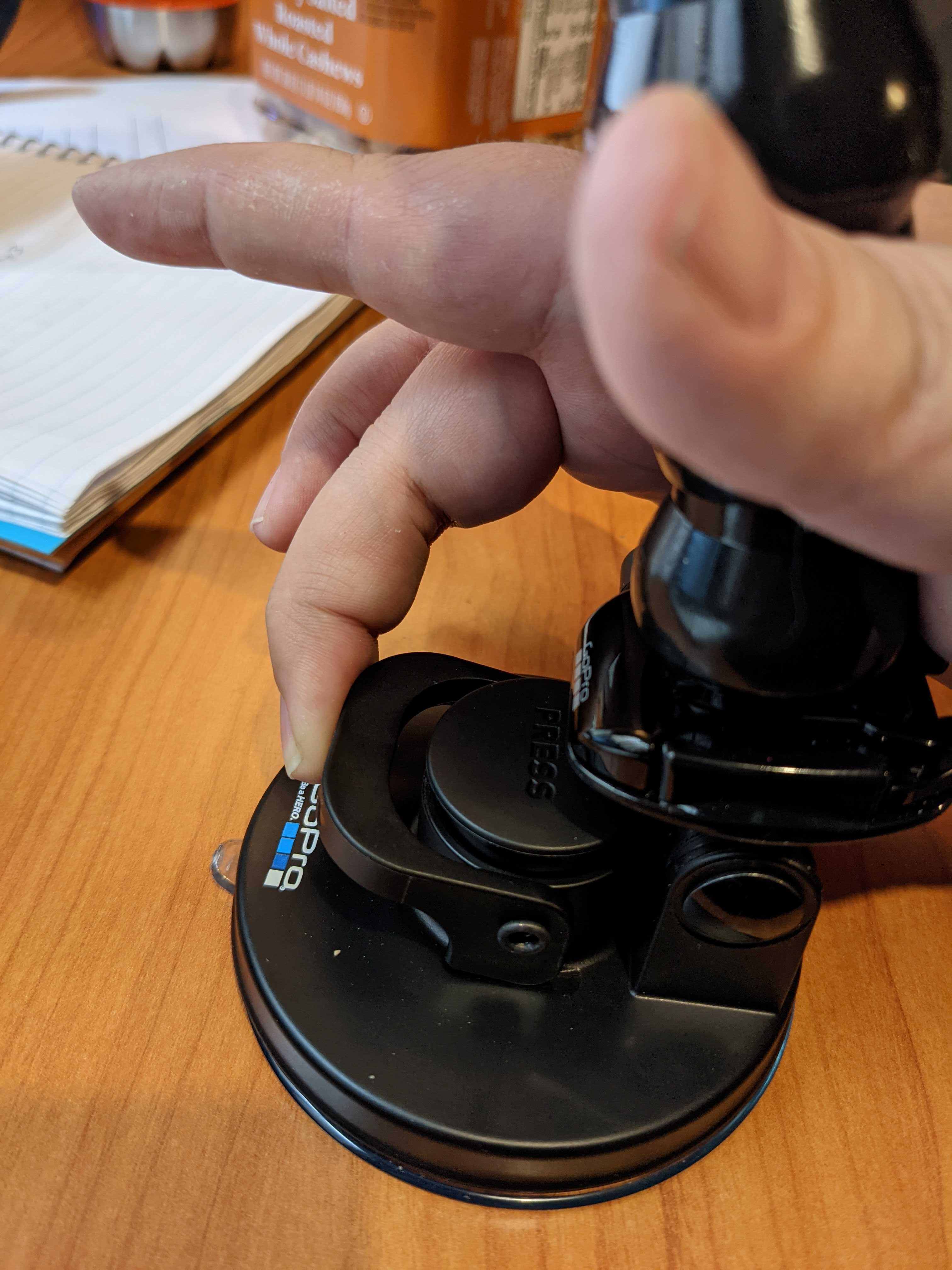 And give a gentle tug on the flap, then the suction is gone and you can move the mount!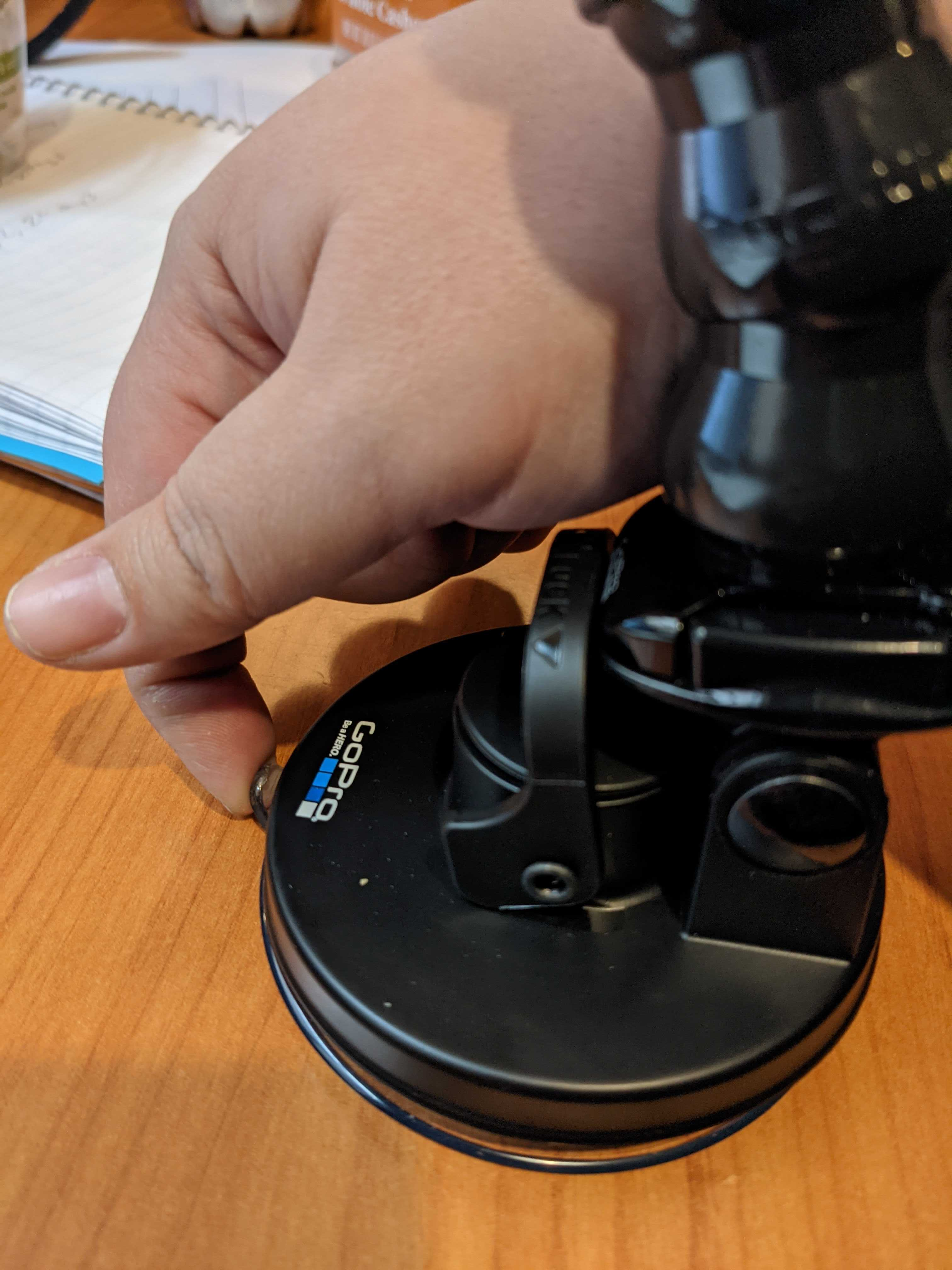 Did this answer your question?