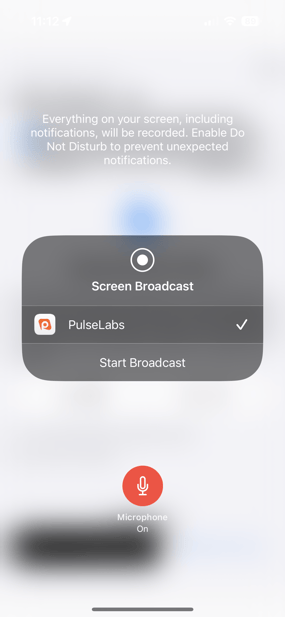 To screen record on an iPhone with audio, once your screen recording starts on the Pulse Labs app, the above screen pops up.
On this screen, the Microphone can be switched on by just tapping on it. Make sure it says 'ON' and the button changes to red to record your audio, before you start screen recording.
Click on 'Start Broadcast', after switching 'ON' the microphone, to record your screen recording with your audio.
When you view the uploaded video while sharing session feedback, you may not be able to hear your own audio; only mobile audio will be audible. But don't worry, we'll have your audio as well as your mobile audio on our end!